Studio 55 Marin
Click to Select a Different Year
---
PREVIOUS SHOWS IN 2016
---
Sunday, March 13

Traditional Scottish Folk Music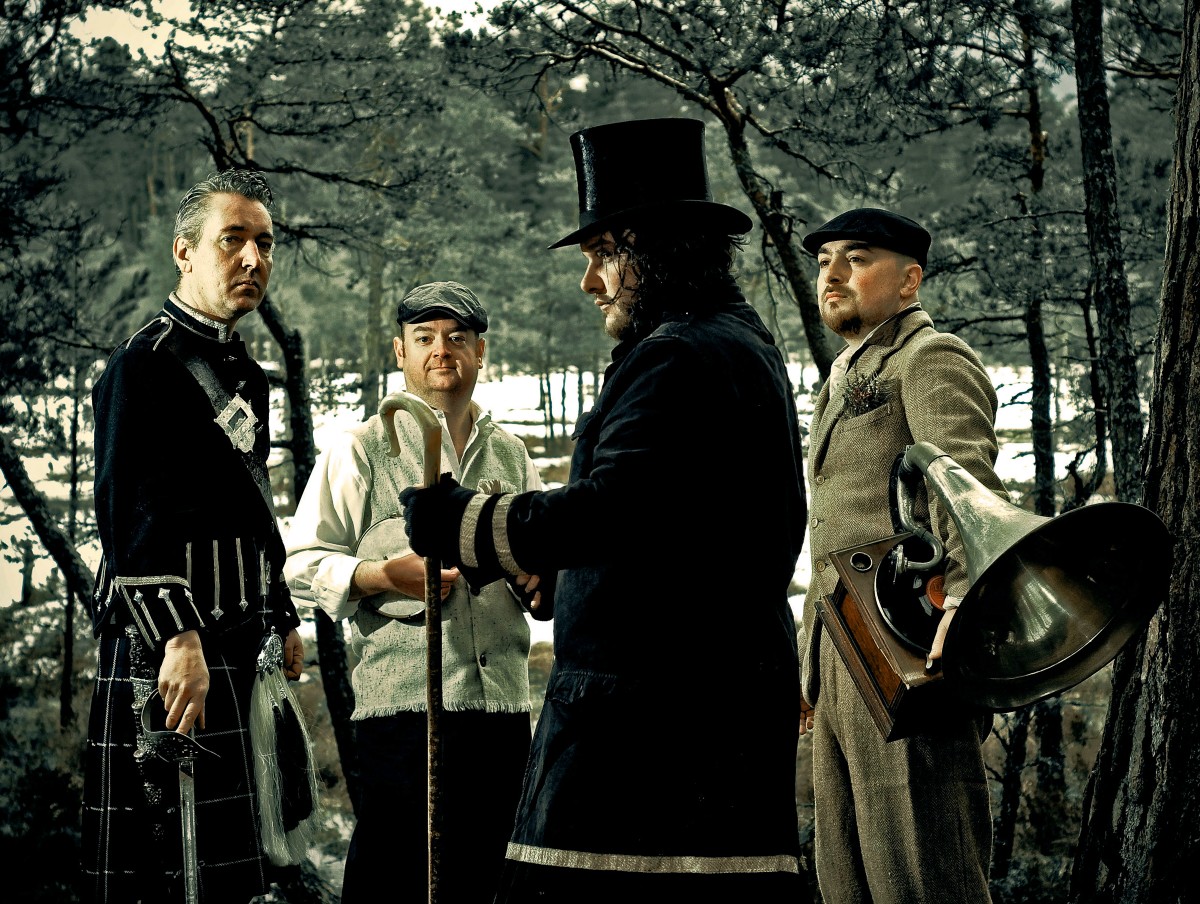 "Old Blind Dogs bring freshness and colour to acoustic music steeped in centuries of Scottish folklore and history." - (The Los Angeles Times)
Since forming in the early 1990's, Old Blind Dogs have stood on the cutting edge of Scotland's roots revival. The band has developed its own trademark style with an energetic mix of songs and tunes. Dynamic percussion, polished vocals, soaring fiddle and stirring pipes fuel the delicately-phrased melodies and traditional songs.
"The Old Blind Dogs play with a compelling energy and intoxicating rhythm," says The Scotsman, "as players and audience seem to share a wild ecstasy of emotion." Sixteen years is a long time in the life of any band and most who reach that milestone are content to rest on the tried and true formulas that have worked in the past. Not so for Scotland's Old Blind Dogs whose newly released Four on the Floor takes them bravely in many new directions.
"Together, in varying line-ups along with past members Buzzby McMillan (bass, bouzouki, vocals), Davy Cattanach (percussion, vocals), Fraser Fifield (saxophone, small pipes), Paul Jennings (percussion), Rory Campbell (Border pipes, whistles, vocals) and singer/guitarists Ian Benzie and Jim Malcolm, the Dogs have released ten albums and have won numerous awards. The Old Blind Dogs were named "Folk Band of the Year" at the Scots Trad Music Awards in 2004 and 2007. Also in 2004, Jim Malcolm was named Songwriter of the Year. In 2001, the UK's Association of Independent Music selected their album Fit? as a finalist for the Celtic Album of the Year award. Their latest album 'Four On The Floor' also picked up the IAP 'Best Celtic CD' Award.
---
-->
Sunday, March 6

Sunday Afternoon of Celtic Music
On July 25, 2013, the Black Family (Shay, Michael, Mary, Martin, and Frances), dubbed "one of the most important musical clans in Ireland" by MTV, stood at the world-famous iBAM event in Chicago - which celebrates the best in Irish authors, musicians and artists - and were recognized for their contributions to Irish music. The Dublin-born siblings are the children of fiddle player, piper and mandolinist Kevin Black and vocalist Patty Daly Black. While sisters Mary and Frances rank among the best-selling folk artists in the world, the three albums that they recorded with their brothers - Shay, Michael, and Martin - document the strength of this family collaboration.
The repertoire of the Brothers is very broad and includes old Dublin street songs, music hall songs and historical ballads, songs from the Irish, English and Scottish traditions, along with songs by contemporary writers. Shay and Michael are close harmony singers, with a special fondness for songs that include their audience in chorus, and many of the songs are narratives with stories. The performances include a lot of up tempo reels and jigs, along with some mighty fine dancing from their dances, which brings an added excitement to every concert. With each show interspersed with stories, jokes and humorous childhood anecdotes, audiences invariably leave their concerts smiling broadly and humming new choruses.
Members of the band are Shay Black on guitar and vocals, Michael Black on tenor banjo, bass cittern and vocals, Eamonn Flynn on piano, and Bobbi Nikles on fiddle. They will be accompanied by Irish dancer Ciara Duggan.
---
Rita Hosking Trio

"In scorching form" (UK Telegraph), Northern California's own Rita Hosking sings of forest fires, culture clash, demolition derbies, the working class and hope. From NPR's Weekend Edition to Bob Harris's BBC show, Rita is moving audiences around the globe with her stories in song and doubly sweet and sinewy voice, "a captivating performer," (R2 Magazine.)

Rita's style of country-folk has been lauded for story and sense of place, and her performances praised for capturing the audience. Honors include winner of the 2008 Dave Carter Memorial Songwriting Contest at the Sisters Folk Festival, finalist in the 2009 Telluride Music Festival Troubadour Contest, and honors in the International Songwriting Contest and West Coast Songwriters Association. "This California girl comes by her mountain-music sensibility with true authenticity, with original songs deeply rooted in her family's frontier experience," (Dan Ruby, FestivalPreview.com) and Rita's fans call her "the real deal".

Come Sunrise, Rita's 2009 record, won Best Country Album Vox Pop in the 2010 Independent Music Awards. Burn, from 2011, was placed in the top 10 "Young Female Artist releases for 2011" by No Depression magazine, and listed as a "Hidden Gem of 2011" by the UK's Observer. Both Come Sunrise and Burn were produced by Rich Brotherton--producer, engineer, and guitar player in the Robert Earl Keen Band. Rita's latest 2013 release, Little Boat, was made at Ace Recording, and was selected by the UK Telegraph as one of the "Top 10 Country Albums of 2013."

In live performance, Rita will play as "The Rita Hosking Trio" with Bill Dakin added on upright bass.

Stadler Gibbons Band

This fine gathering of highly experienced musicians pulls together to find the common ground between early Country and Bluegrass and to include original material and contemporary songs suited to such a goal. The band features the clean, intricate harmonies of Mike Stadler and Mary Gibbons stacked atop a bed of dynamic acoustic instruments and pedal steel guitar. It has been entertaining California audiences from a variety of big concert stages, including the Hardly Strictly Bluegrass festival and the Great American Music Hall.
---
Friday, February 26

Featuring Richie Lawrence on Keyboards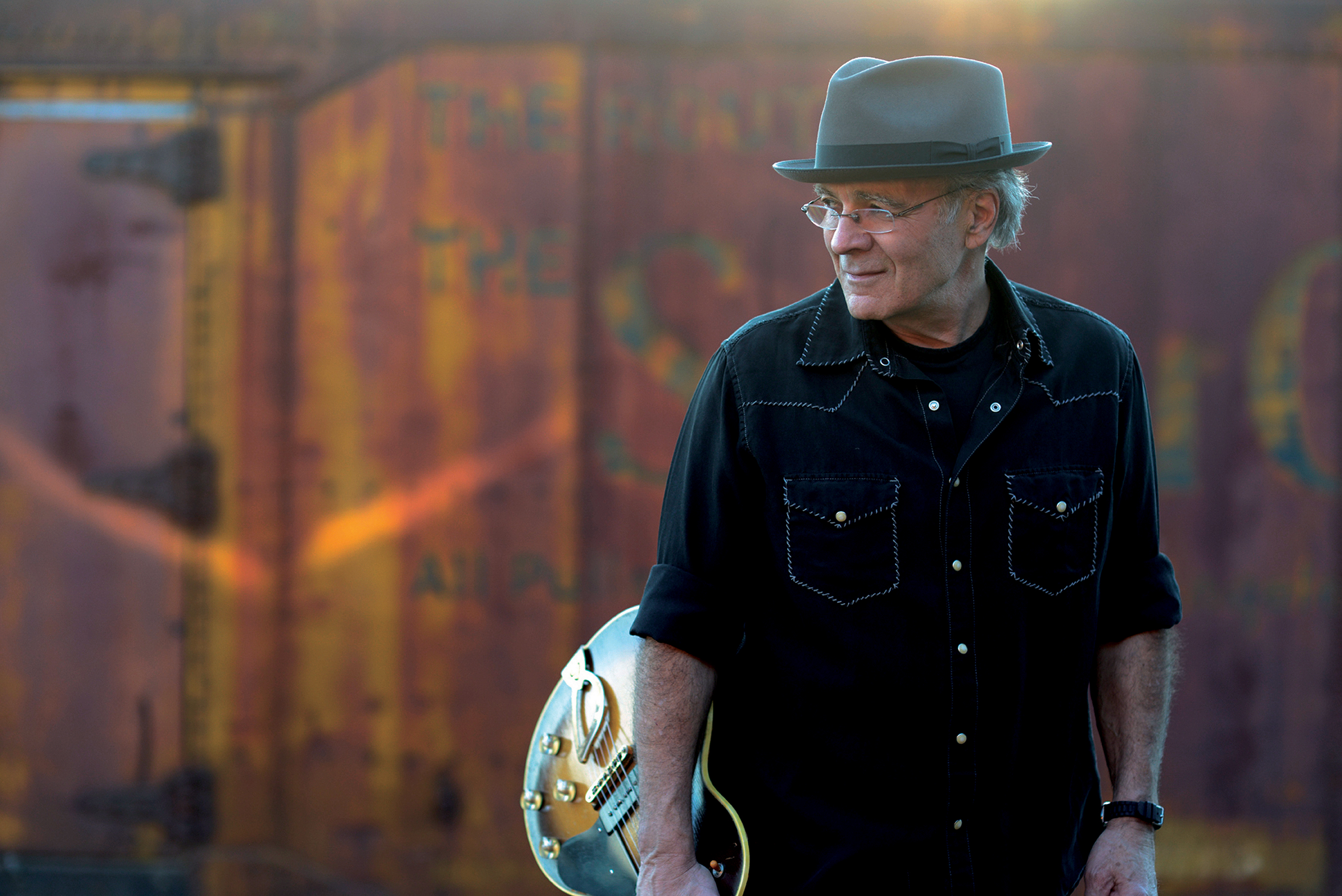 Ray Bonneville is a poet of the demimonde who didn't write his first song until his early 40s, some 20 years after he started performing. But with a style that sometimes draws comparisons to JJ Cale and Daniel Lanois, this blues-influenced, New Orleans-inspired "song and groove man," as he's been so aptly described, luckily found his rightful calling. Born in Quebec, his family moved to Boston when he was 12. He served a year in Vietnam as a Marine, struggled and overcame drug addiction, earned a pilot's license in Colorado, then moved to Alaska, then Seattle, and Paris and New Orleans. But it took a close call while piloting a seaplane across the Canadian wilderness to make him decide it was time to get busy writing songs - gritty narratives inspired by a lifetime of hard-won knowledge set against his gritty, soulful guitar and harmonica playing.
He's since earned many accolades, including a Juno Award for his 1999 album, Gust of Wind. His post-Katrina ode, "I Am the Big Easy," earned the International Folk Alliance's 2009 Song of the Year Award, and in 2012, Bonneville won the solo/duet category in the Blues Foundation's International Blues Challenge. He has guested on albums by Mary Gauthier, Gurf Morlix, Eliza Gilkyson, Ray Wylie Hubbard and other prominent artists, and shared songwriting credits with Tim O'Brien, Phil Roy and Morlix, among others. Slaid Cleaves placed Bonneville's "Run Jolee Run" on his lauded 2009 album, Everything You Love Will Be Taken Away.
Easy Gone, Ray's fourth album for Red House Records, takes listeners to some of the dark spaces and exotic places Bonneville has gone on his own travels. An Austin resident since 2006, Bonneville still puts the rhythms and soul of New Orleans into much of his music. His songs carry a groove and momentum that's uniquely his - and will always be a part of him, no matter where he roams.
---
Friday, February 19

An Excellent Traditional Bluegrass Band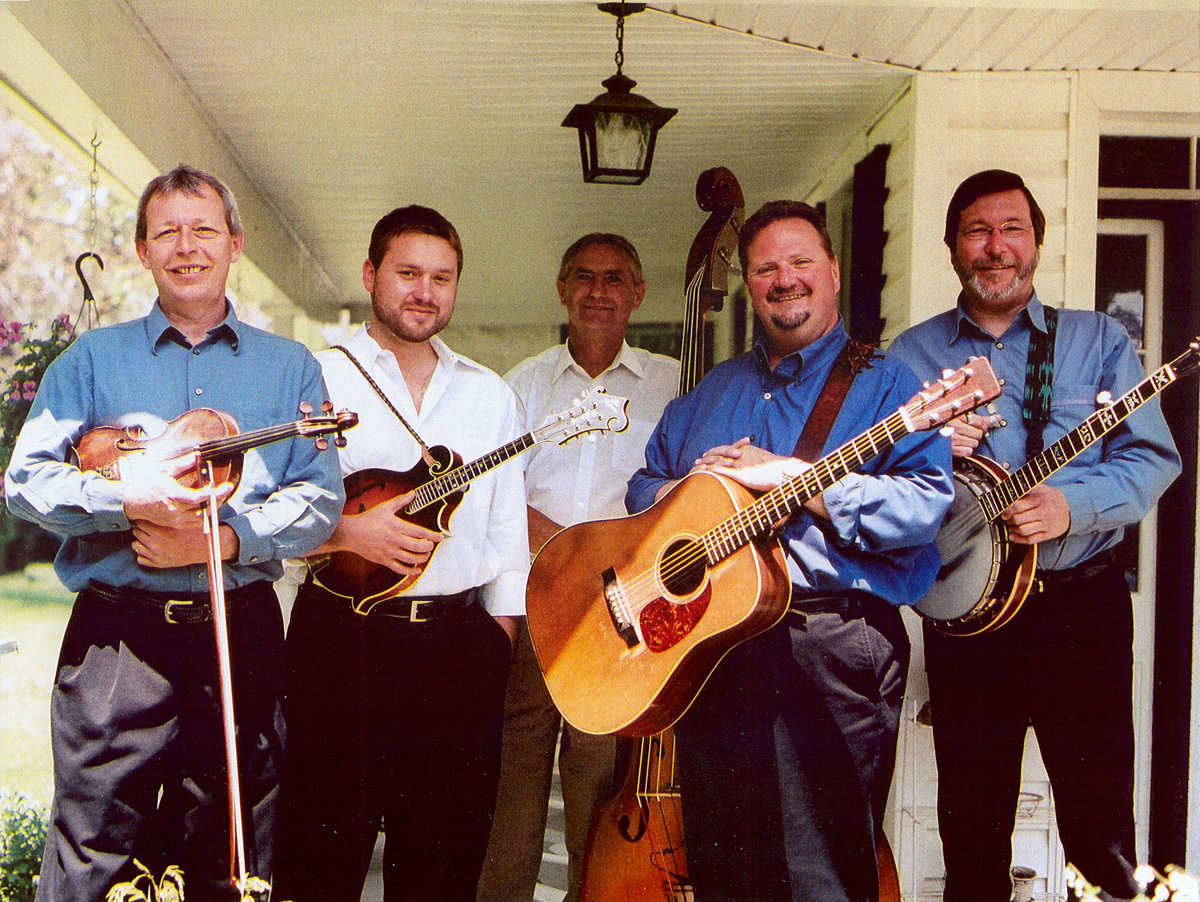 Danny Paisley and The Southern Grass continue to be deeply rooted in tradition, but look to the future with enthusiasm and anticipation. Their album, The Room Over Mine, earned accolades and significant chart action, and the song, "Don't Throw Mama's Flowers Away" won the 2009 IBMA Award for Song of the Year and have garnered several IBMA nominations for Emerging Artist of The Year, Male Vocalist of the Year, Album of the Year. Danny Paisley and The Southern Grass are a national and international touring band who frequently get invited for return engagements. Their list of notable festivals and events include: Rocky Grass, Grey Fox, Grass Valley, Del Fest, Wind Gap, Delaware Valley Bluegrass Festival and more.
With Danny Paisley on guitar Southern Grass continues the family tradition adding Danny's son Ryan on mandolin, the next generation of up and coming pickers. Southern Grass welcomes back TJ Lundy as the band's fiddler. TJ Lundy is a highly respected fiddler bridging the gap between old time fiddling and bluegrass music. Southern Grass also includes: Mark Delaney (formerly with Randy Waller and the Country Gentlemen, and Darren Beachley & Legends of the Potomac) on banjo; and Eric Troutman on bass.
Danny Paisley and the Southern Grass play powerful, unadorned, and intense traditional bluegrass. There is no hybrid or genre-bending music here. Their combination of instrumentation and vocals convey the energy and emotion of classic bluegrass and country music. Danny's lead vocals will captivate your senses, so much so that many prominent musicians, including Alison Krauss, have considered Danny as one of their favorite singers. His voice combines powerful range and soulful blues with a sound like no one else in bluegrass today.eaches internationally and is in great demand as a teacher at music camps and fiddling/dancing workshops.
---
Friday, February 5

Pillars of Local Folk Community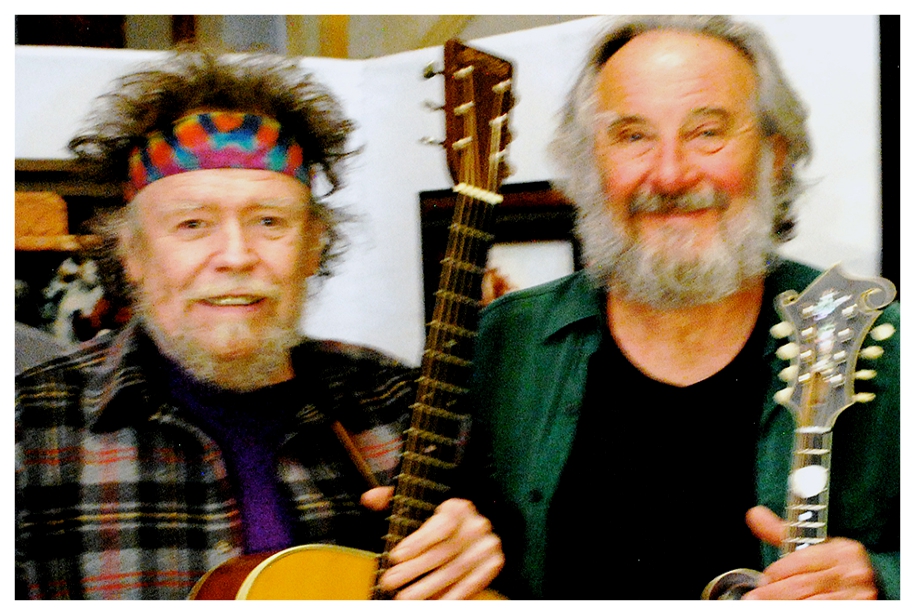 Between the two of them, Eric & David have played with nearly everyone in the Bay Area -- David Grisman, Jerry Garcia, Maria Muldaur, Peter Rowan, Jody Stecher, Laurie Lewis, and many, many more. Eric has been a pillar of the Bay Area folk music scene and a founding member of the Black Mountain Boys, Blue Flame Stringband, California Cajun Orchestra. Bluegrass Intentions and, most recently, Blue Diamond Strings.
David started out with Jerry Garcia in the Wildwood Boys, the Black Mountain Boys, and moved on to found New Riders of the Purple Sage, the David Nelson Band, and worked again with Jerry in the Jerry Garcia Acoustic Band. He also contributed to the Grateful Dead classic recordings Workingman's Dead & American Beauty. He's also written songs with Robert Hunter. At the Grand Ol' Opry In 2006, David sang "Ripple" - the first Grateful Dead song ever to be performed on the Opry.
Together Eric & David represent a century's worth of the best of American roots music. They are the originators of classic Americana and the giants whose shoulders the next generation of musicians will stand on. Their duets shows are a delightful blend of musical and verbal interplay.
---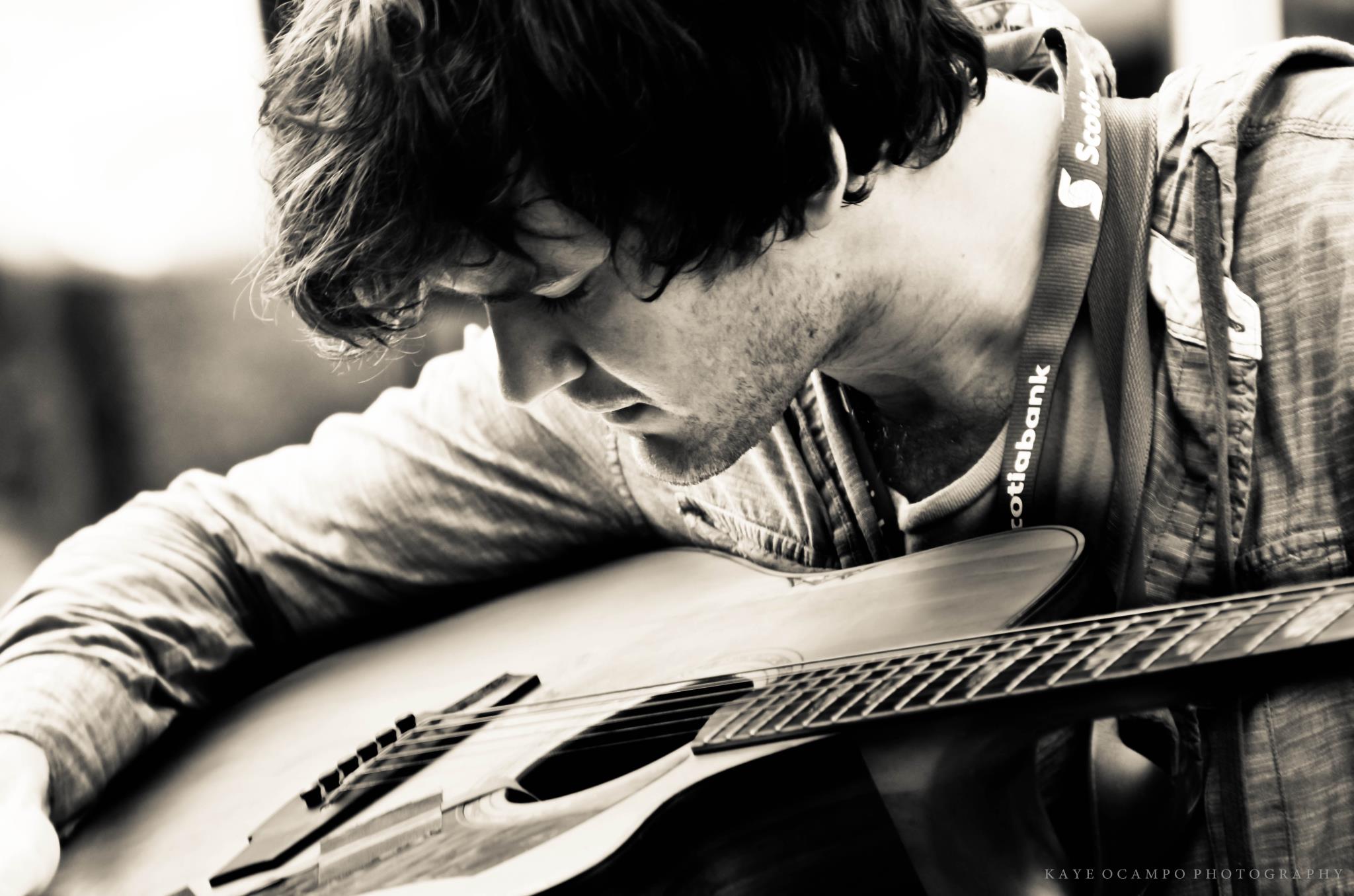 One reviewer recently wrote - "Daniel Champagne exudes a natural ease on stage, as he sings poignant lyrics and beautifully crafted melodies that invariably whisk the heart up with grand romanticism. Coupled with an exhilarating guitar talent that transcends mere acoustic playing to replicate a whole band, Champagne is just magical" (themusic.com.au)
The young Australian singer, songwriter and one-of-a-kind guitar virtuoso first picked up his instrument of choice as a five-year-old following in the footsteps of a musical father. At 18 he left school, turned professional and hit the road. The next five years saw him traversing North America, the United Kingdom, Europe, New Zealand and of course, his homeland Australia playing such festivals as Vancouver and Mariposa Folk (Canada), Belgium's Labadoux Festival and Australia's Woodford, Falls Festival, Port Fairy Folk Festival and the legendary Byron Bay Bluesfest. He has toured and shared stages with the likes of Lucinda Williams, Judy Collins, INXS, John Butler, KT Tunstall and Ani DiFranco - all of this while writing, producing and independently releasing new music.
As one reviewer recently wrote, "still in his early twenties, the distances he has been would be more frequently associated with veterans of the Folk scene" (The Dwarf). In 2013, he undertook the ambitious task of delivering two stand-alone albums within the space of twelve months. The Gypsy Moon - Volumes I and II marked a great leap forward for him both as a songwriter and a recording artist, with Australia's roots music bible Rhythms Magazine saying that "Champagne has gone a step further this time, it's like he's realized his own potential, his confidence is sky-high and he's truly ready to explore."
Now regarded as a leading light in acoustic music, with a firm reputation for making festivals buzz, holding crowds in his palm, dropping jaws and breaking guitars wherever he goes.
---
| | | |
| --- | --- | --- |
| | Sunday, January 10 Muriel Anderson World-Famous Fingerstyle Guitarist and Harp-Guitarist | |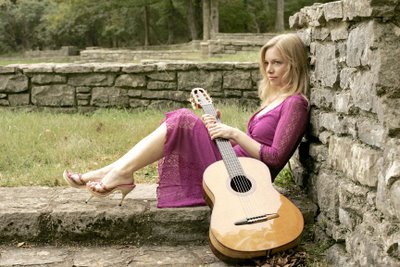 One of the world's foremost fingerstyle guitarists and harp-guitarists, Muriel Anderson is the first woman to have won the National Fingerstyle Guitar Championship. An engaging performer, her obvious joy of music, humor, and facility across musical genres is revered by guitarists and audiences worldwide. She has recorded with country legend Chet Atkins, performed in New York with Les Paul, across the globe solo, in ensemble and with orchestras. She is host and founder of Muriel Anderson's All Star Guitar Night, the premiere live music event for over 20 years at the semi-annual NAMM music trade shows, and also the founder of the Music for Life Alliance charity. She is a prolific composer of music on guitar and harp guitar.
Her unique approach to the instrument virtually transforms the guitar into a lyrical choir, then a marching band, then a Japanese koto, then a Bluegrass band, one minute launching into a Beatles tune and the next, Rodrigo's Concerto de Aranjuez.
Her Heartstrings cassette traveled into space, accompanying astronaut Susan Helms for 2.3 million miles on the space shuttle Discovery. Muriel's music can also be heard in Woody Allen's film Vicky Cristina Barcelona. She enjoys touring as is evidenced by her "photos from the road" and "recipes from the road" on her website. Her new double CD Nightlight Daylight is a culmination of her creative spirit, and is also the first CD to incorporate fiber optics in the packaging.
---
If you have any questions, email us: Studio 55 Marin
For booking information, email Ken Frankel
Or telephone us at (415) 453-3161